Our engraved badges are a cost effective option for creating name badges for work, school, clubs, shops, care homes etc. 
With a wide variety of colour combinations and font choices, each badge can be personalised with up to 3 lines of text.
The badges are 75mm wide x 25mm tall and made from an exceptionally high quality acrylic and engraved to absolute precision. They all come with a pin fastener as standard, but fit you prefer, then you can add a strong magnetic fastener for a small additional cost.
Unlike our domed resin badges, the surface of these badges are flat, with the outer fascia being scratch tolerant.
Each badge costs £7.50 irrespective of colour/font combination or the number of lines that you wish to have engraved. If you would prefer a magnetic fastener, there is an additional charge of 95p per badge.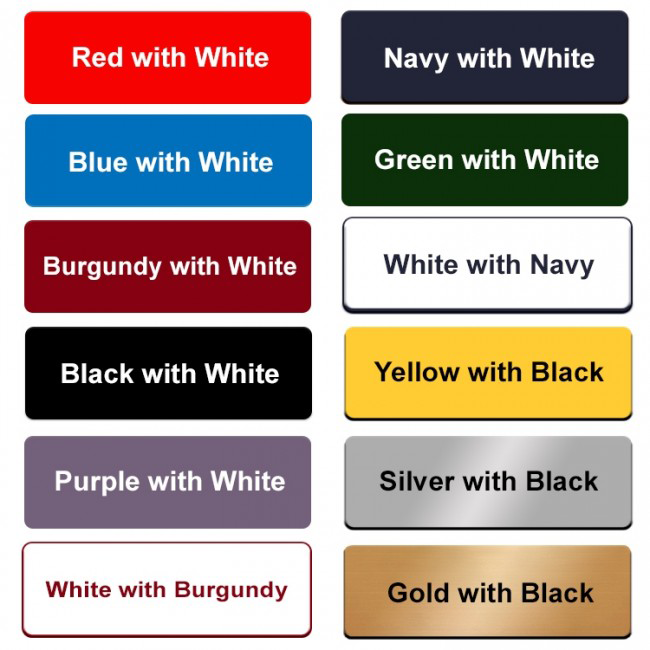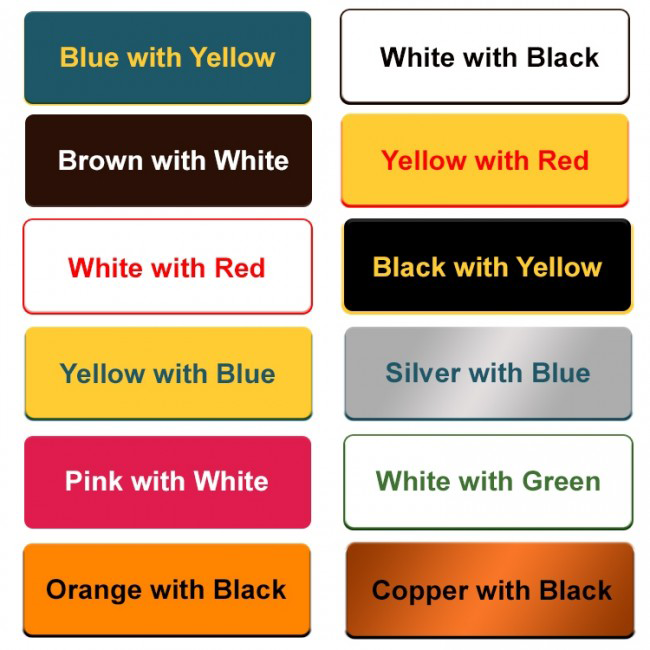 As with all of our badges, we have no minimum order, although if you do have a large order you may find it easier to contact us - we genuinely don't mind and we are friendly 🙂
With that said, ordering our engraved badges is very straightforward: simply use the image above as a reference to your colour combination and complete the form below.