25mm Button Badge – Quick Design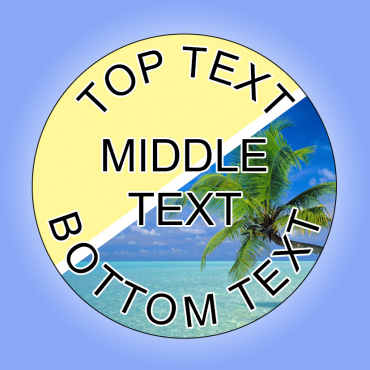 Alternative Sizes:
38mm button badge
58mm button badge
75mm button badge
---
Select Size
---
Personalised Badge - Create Your Own Custom Badge Using This Design
If you would like to create a personalised version of this badge, then simply complete the form above.
Alternatively, you can either design your own custom badge right now using our unique design online service or if you have your artwork to hand, then you can send us your files straight away. And if that isn't flexible enough for you, you can always contact us.
Stock button badges & personalised button badges are typically produced within 2 working days (resin badges take 4-5 working days) and we notify you by email once your badges have been dispatched.
You can rest assured that we manufacture all of our badges in the UK using the highest quality materials available, so that you will not be disappointed in the result.